Combining obsessions of running, design and the planet, our shoes are designed differently. Bahé was founded on the belief that running could be better. Better for us, better for the planet.

Our Philosophy : Reconnect with nature
We feel strongly about the untapped potential of exercising outdoors and the power of grounding. We want to share this with the world.
Green exercise has been shown to enhance us physically and restore us mentally. It also plays a huge role in our relationship with nature and consequently our impact on the planet. 
Humans have become disconnected from the earth, which has had a negative impact on our health, mental wellbeing and physical performance. Grounding is about putting ourselves back in contact to resolve electrical tension and address these problems.
Our mission is to reconnect people with nature for their own benefit and to rebuild our relationship with the earth.
"Why do running shoes have to be made in garish colours, have big logos and be designed to separate us from nature?" - Kishan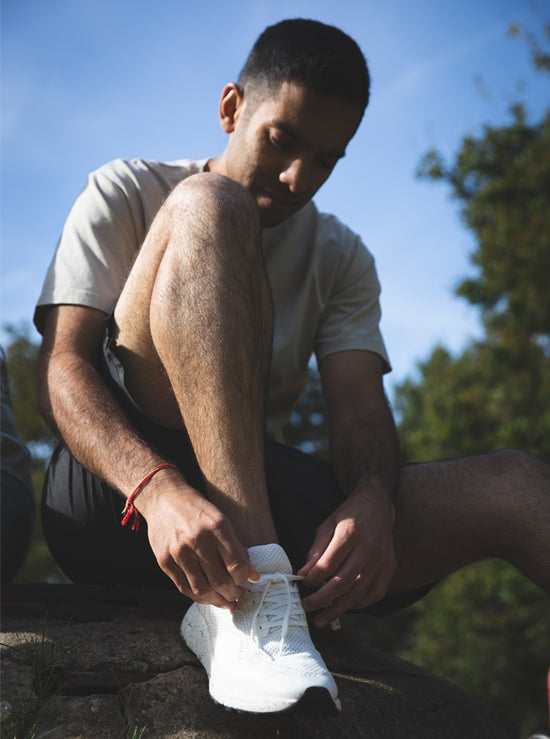 Our story
Bahé was founded by Kishan Bharwad and Alex Ward.
Kishan is a running enthusiast and tinkerer. Someone with a questioning mind.
Tired of the industry's focus on speed and garish designs, he wanted to create a shoe that resonated with those who, like him, run for the sheer escapism of it.
That's how he met Alex.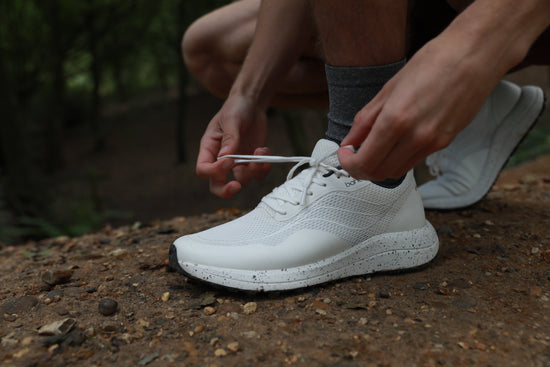 Alex is a footwear designer with a passion for sustainability. When Kishan asked him to partner on creating a new kind of running shoe, one which was better for people and the planet, he was all in.
Bahé was created to explore how we can have a healthier connection with the earth through exercise.
We can't wait for you to try our shoes.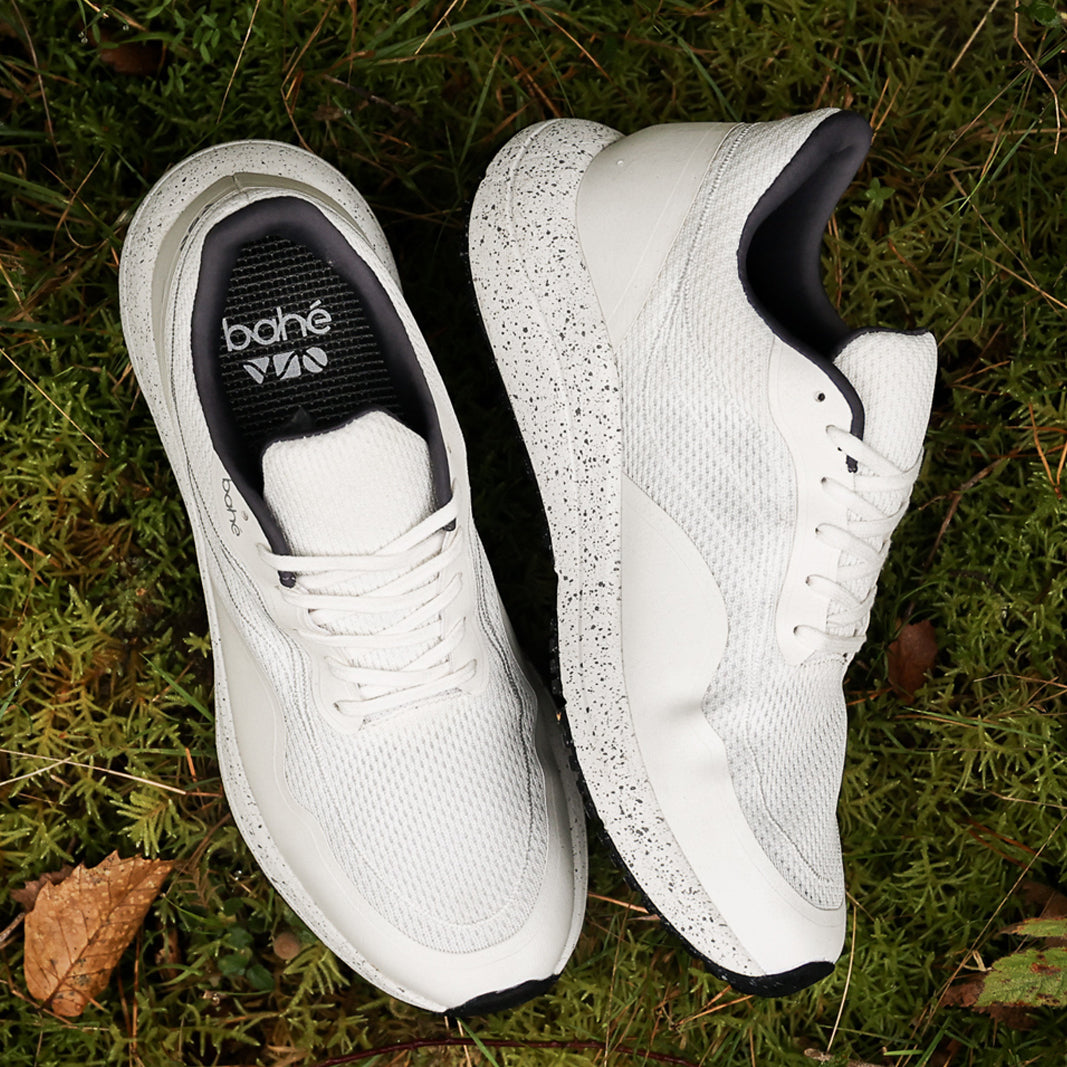 Our name and vision
Bahé is the Hindi word for flow. It captures the place we can take you to. A movement between mind, body and earth. 
By resolving the body's electrical tension, our shoes create a flow through the connection between the body and the ground.
When we discovered first-hand the benefits of grounding, we wanted to design a shoe that would make use of this natural process to create a better kind of running experience. By developing a ground flow system, our shoes mean you can get more from your run, without compromising on performance.