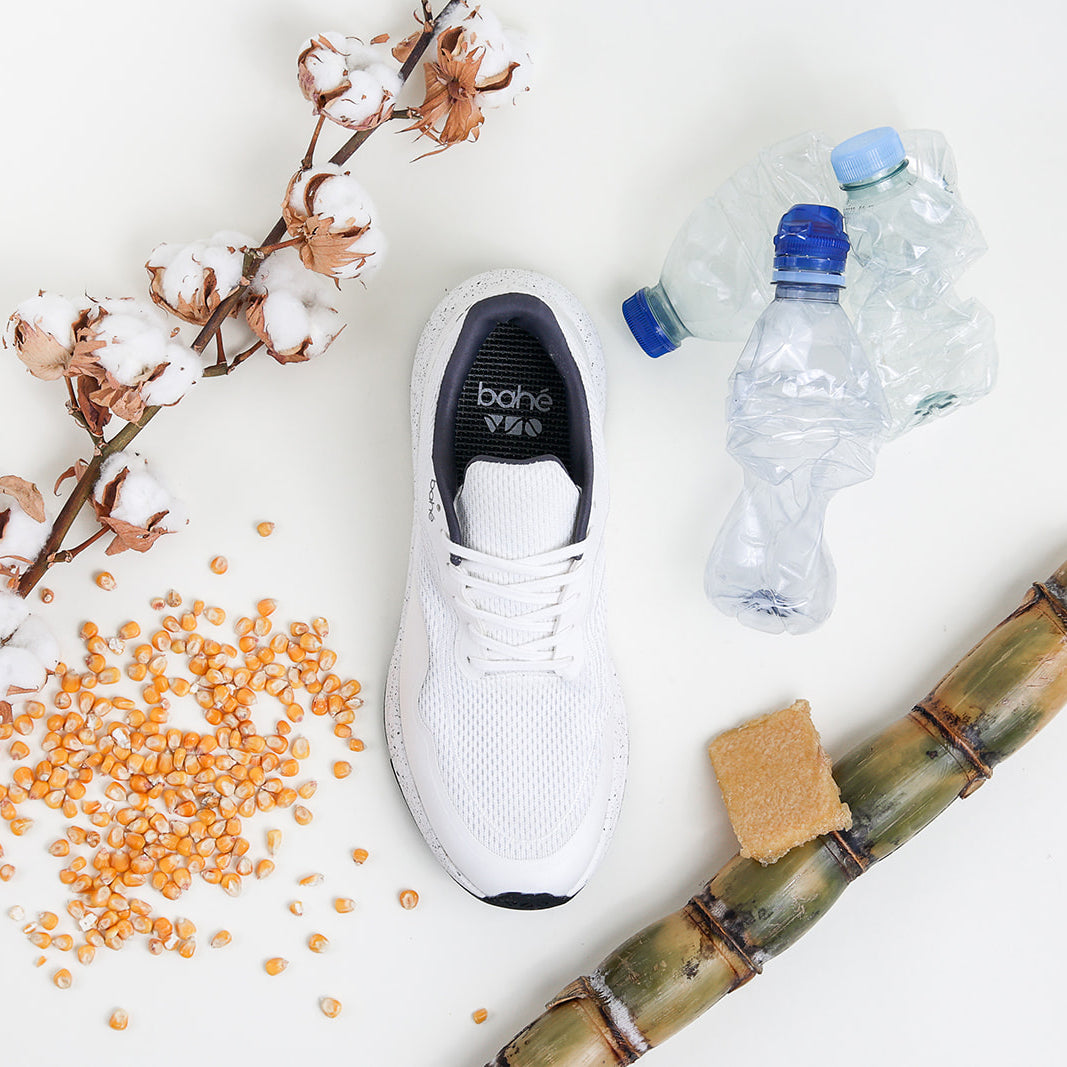 High performance, designed with sustainability at the core
The sports industry has been built on the use of un-sustainable materials which disconnect us from the earth.
We're on a mission to change that.
For healthier people and a healthier planet.
Our sustainable principles start from our vision to reconnect us with nature. We consider every material we use and design for performance that doesn't cost the earth.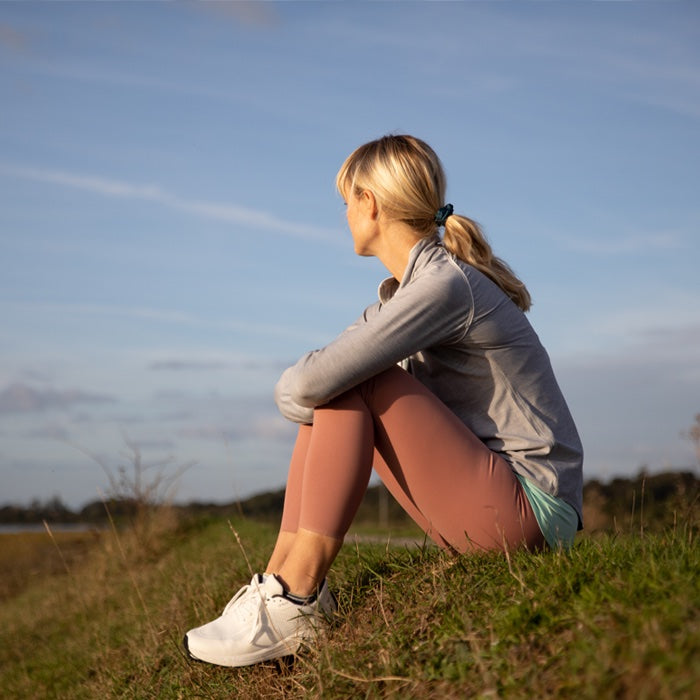 A vision
We love exercising outdoors. Science shows us that it has the power to enhance us physically and restore us mentally.

We also believe that green exercise plays a huge role in our relationship with nature and consequentially our impact on the planet.

Our vision is to create the best shoes to reconnect us all with nature, to rebuild our innate relationship with the earth.

For us and for the planet.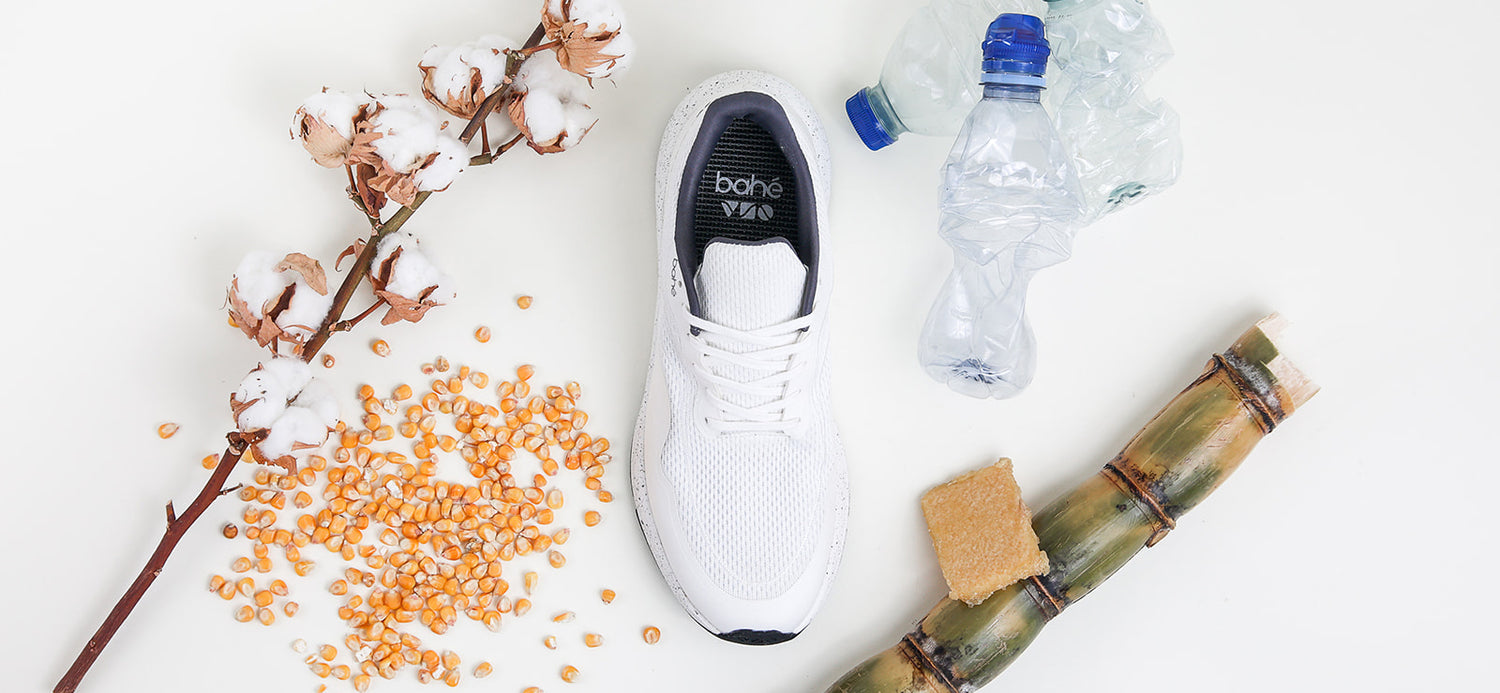 Our vegan shoes use recycled and plant-based materials for high performance and low impact.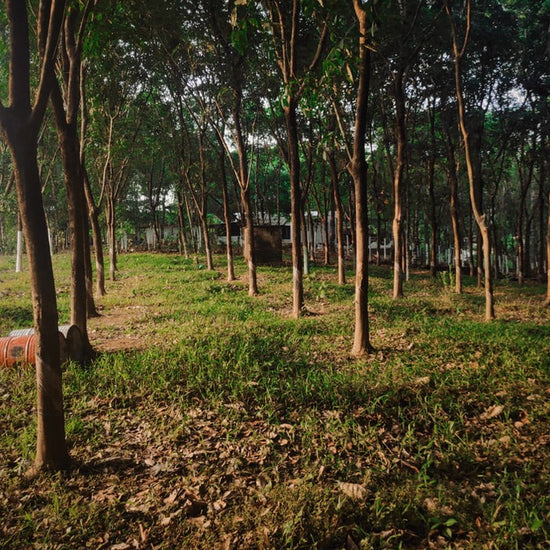 Plant-based
We prioritise plant-based solutions that deliver optimum performance.
Our outsole is made from 65% natural rubber from the hevea brasiliensis tree to reduce micro-plastic shedding. This is combined with a EVA midsole infused with 5% sugarcane.
Providing comfort, our footbed is 72% corn-based foam.
To further reduce plastic use, our laces are made from organic cotton.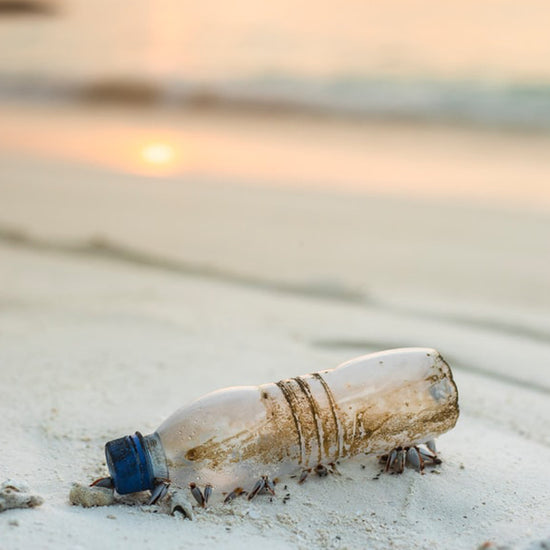 Recycled
Where polymers are needed, we priortise recycled materials to reduce the demand on virgin materials and to up-cycle waste.
Our upper and lining both feature 30% recycled polyester, providing light weight, breathable performance.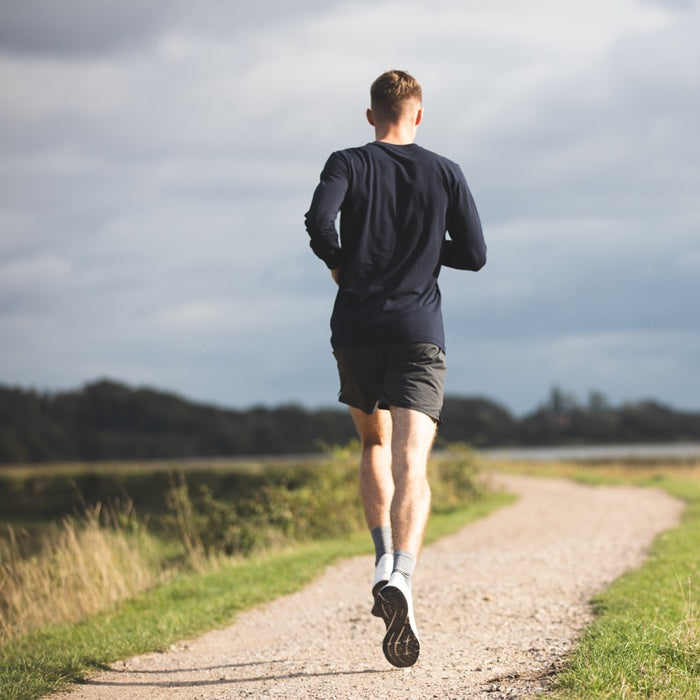 For the long run
No shoe can be sustainable if it isn't designed to last, or if it only does half the job, therefore every element of our shoes is designed for durability and performance

high compression set midsole for long lasting performance
full rubber outsole tread designed for increased durability
lightweight, high abrasion resistant fabrics
industry leading corn-polymer footbed for long term comfort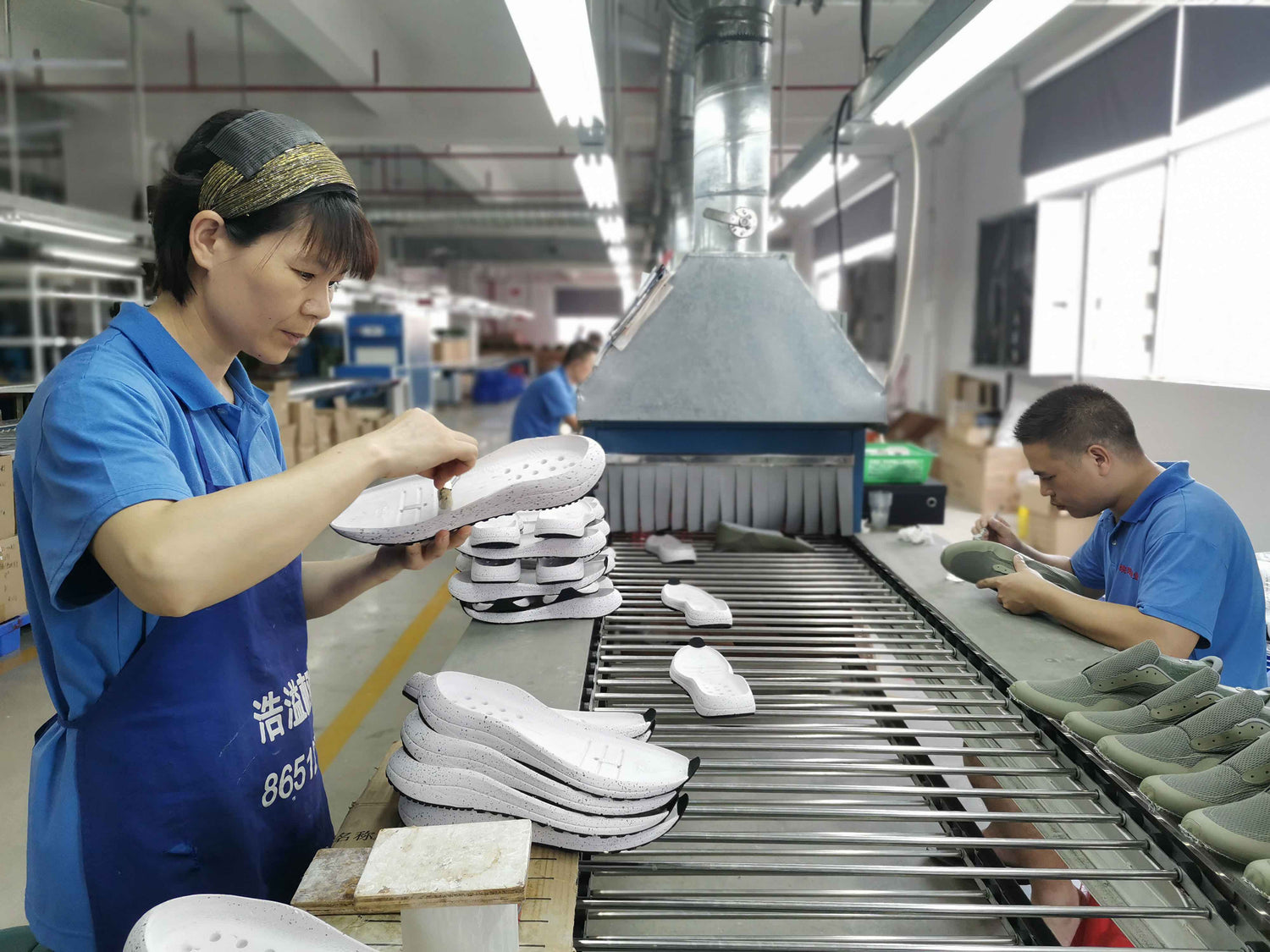 Production Partner
Bahé shoes are manufactured in YangZhou, China.
Our production partner was established in 2010 with a philosophy of quality over quantity. This focus means they produce shoes that are made to the highest standards and built to last.
They employ 385 members of staff. We see them as close partners who have been instrumental in looking for solutions to balance performance and sustainability.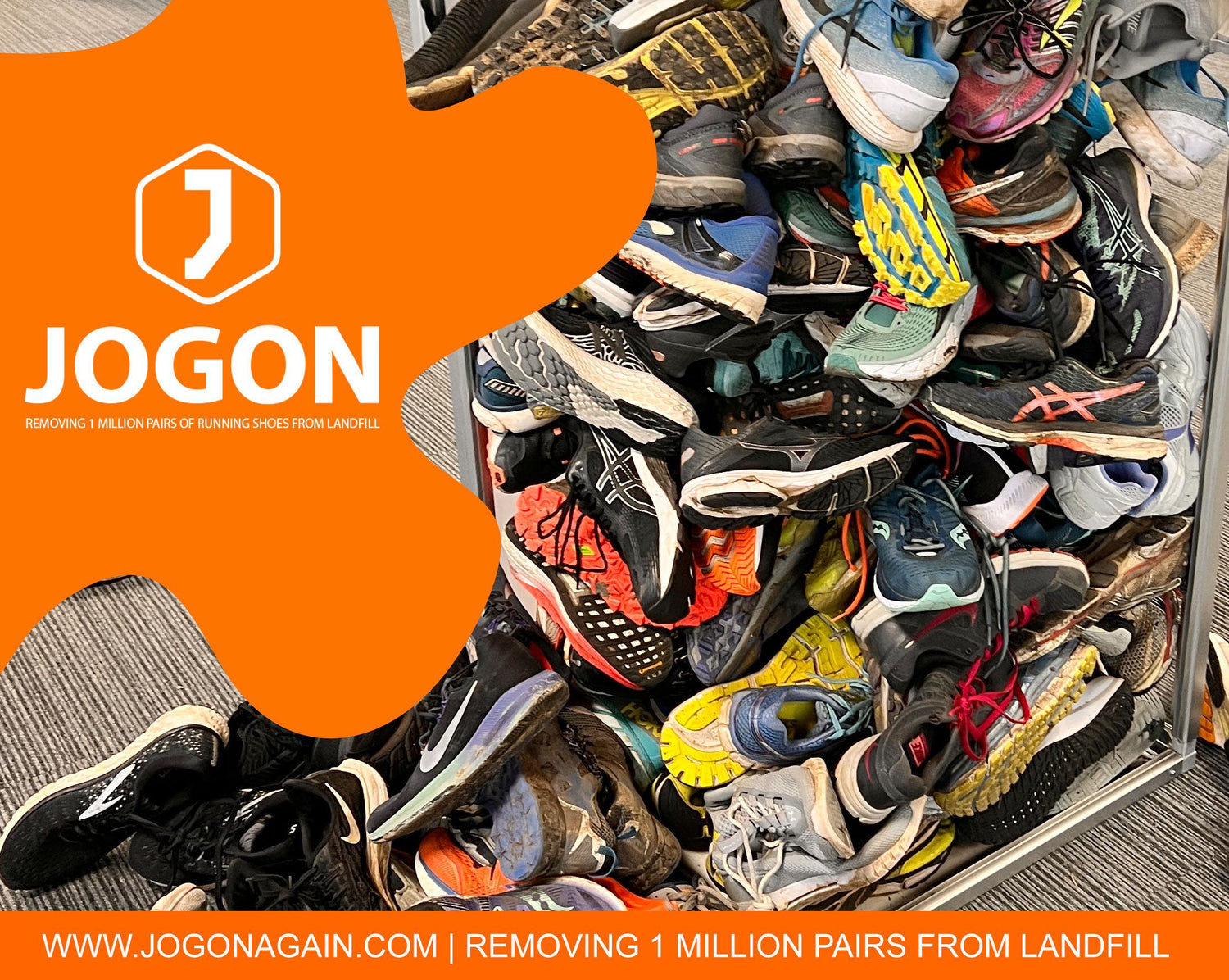 Jog On Recycling
We're proud to say we have partnered with Jog On Recycling who aim to give used shoes a new home. 
When you're finished with your shoes, you can print a shipping label, drop them off as instructed and your old shoes will be saved from landfill and find a new home on somebody else's feet!
Our Collection