size guide
Our shoes fit true to size, so we suggest going with the size that normally fits you from other sports shoe brands. If you are between sizes, we suggest you select the size up. 
The heel-to-toe measurement column is an accurate guide to the maximum foot length for each size. This should not be compared the 'CM' column that you might see on size guides from other brands.
Scroll to the end of the chart to download printable size guides. 
mens
UK Mens
European Mens
US / Canadian Mens
Australian Mens

Print Recharge Size Guide

Print

 

Revive Size Guide


3
36
4
3

4
37
 5
4

5
38
6
5

6
39.5
7
6

7
41
8
7

8
42
9
8

9
43
10
9

10
44.5
11
10

11
46
12
11

12
47
13
12
womens
UK Womens
European Womens
US / Canadian Womens
Australian Womens

Print Recharge Size Guide

Print Revive Size Guide

 

3
36
5
5

4
37
6
6

5
38
7
7

6
39.5
8
8

7
41
9
9

8
42
10
10

9
43
11
11

10
44.5
12
12

11
46
13
13

12
47
14
14
Note: For US Women's size we recommend going up half a size if you are in-between sizes. e.g. if you are normally a 6.5, we recommend going for a 7.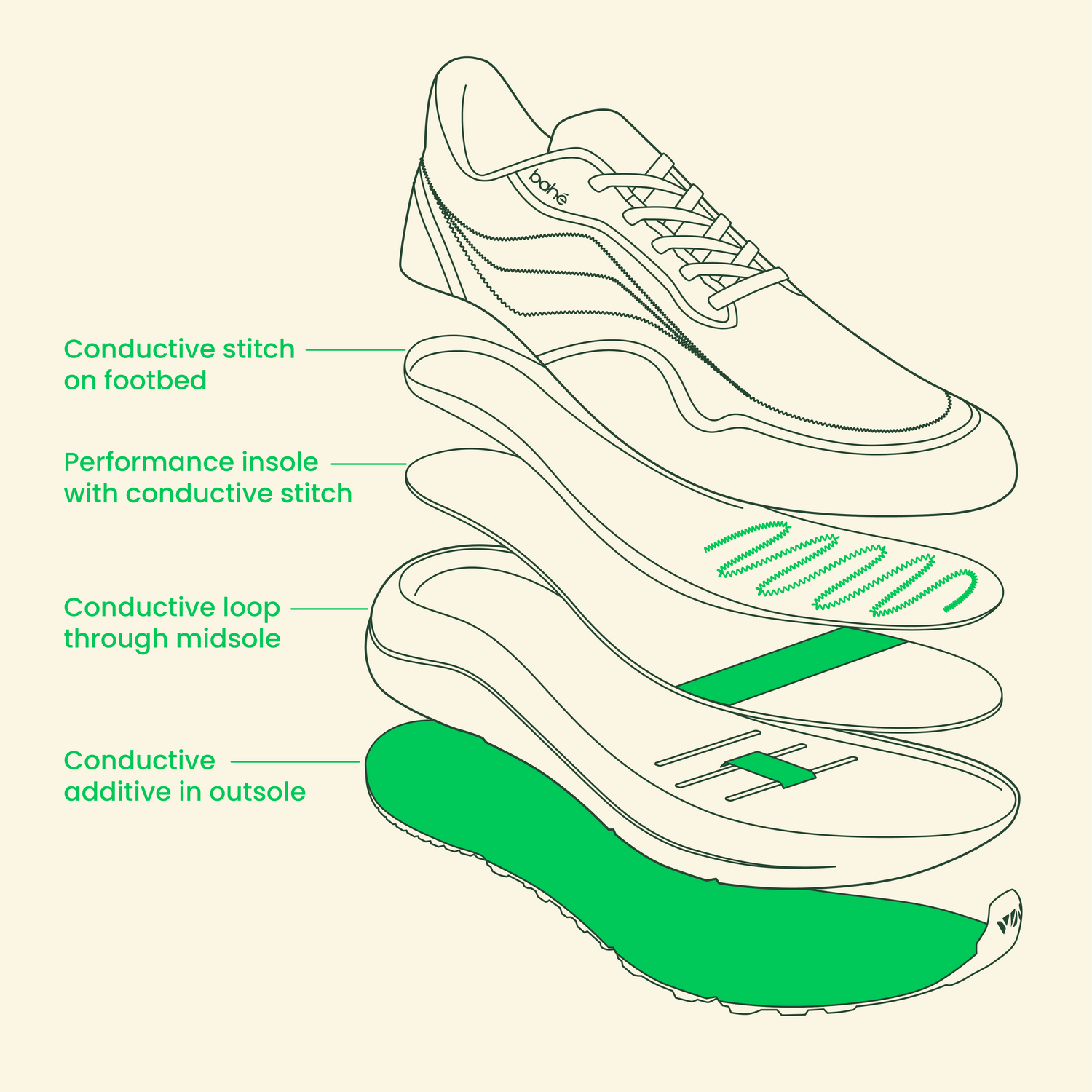 Integrated conductive technology, for grounding on the go.

Laboratory tested and certified to have the same conductivity as human skin.
Benefits of grounding include:
Improved blood flow, to enhance performance and recovery
Cortisol level regulation for improved sleep quality
Reduced inflammation by naturally returning the area to equilibrium
How they work
How they are made
Why exercise grounded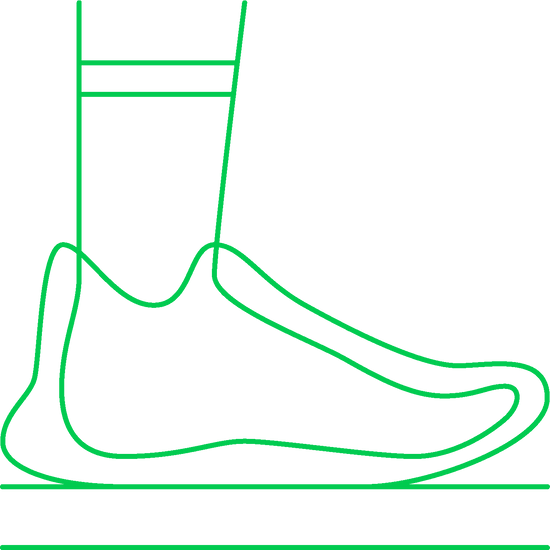 Supportive
Lightweight and supportive engineered mesh with a tuned structure and padding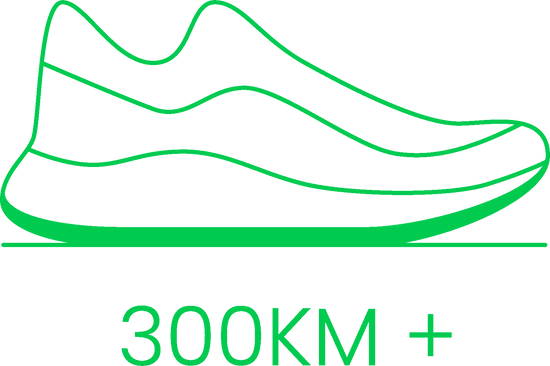 Built to last
Hardwearing natural rubber outsole, tough upper material and durable midsole for long-lasting performance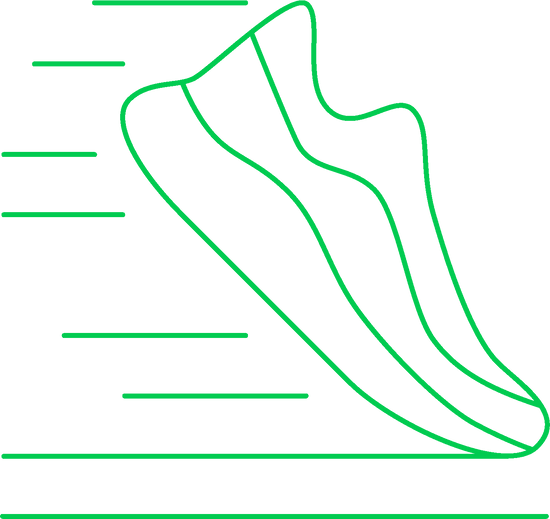 For the distance
Performance midsole to provide a responsive ride, whatever the distance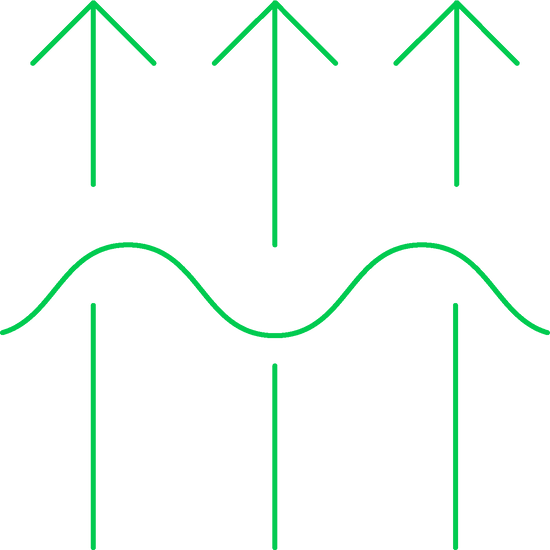 Breathable
Perforated engineered mesh to keep your feet cool when it gets hot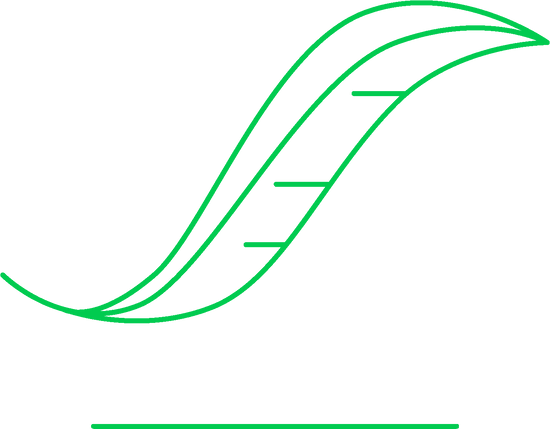 Lightweight
Low density midsole and lightweight upper for comfort and speed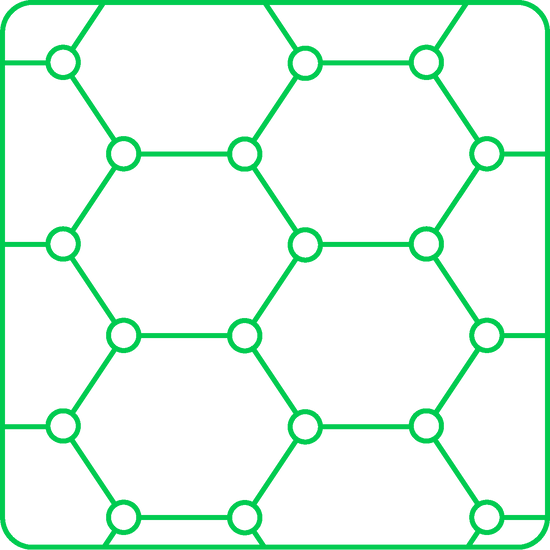 Graphene infused
Footbed featuring graphene for enhanced comfort and electrical conductivity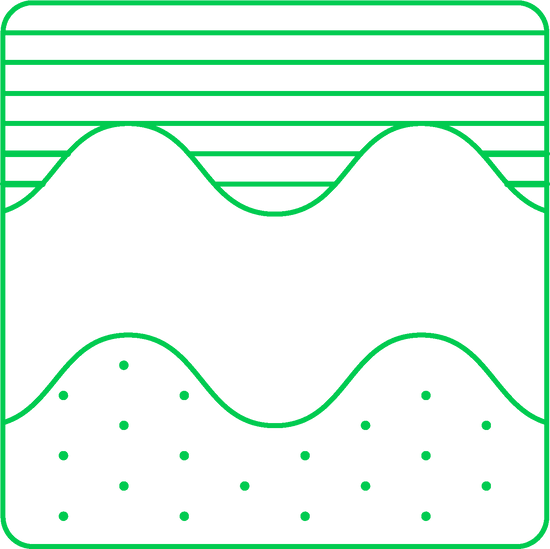 For all surfaces
Full coverage, natural rubber outsole provides versatile grip whether you're on the road or hitting the trails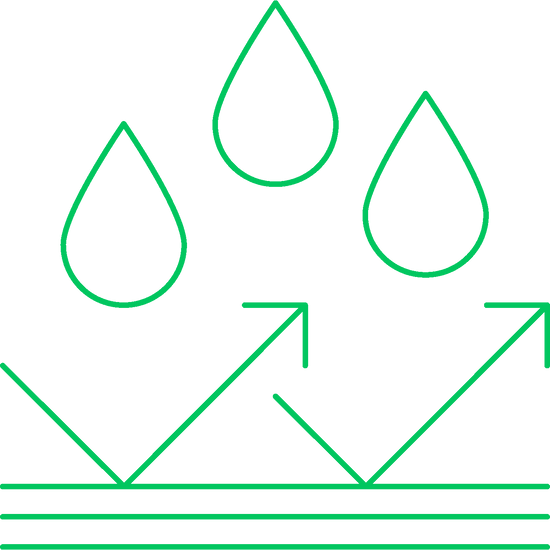 Water-resistant
Treated upper and splash proof panels to keep your feet drier in wet weather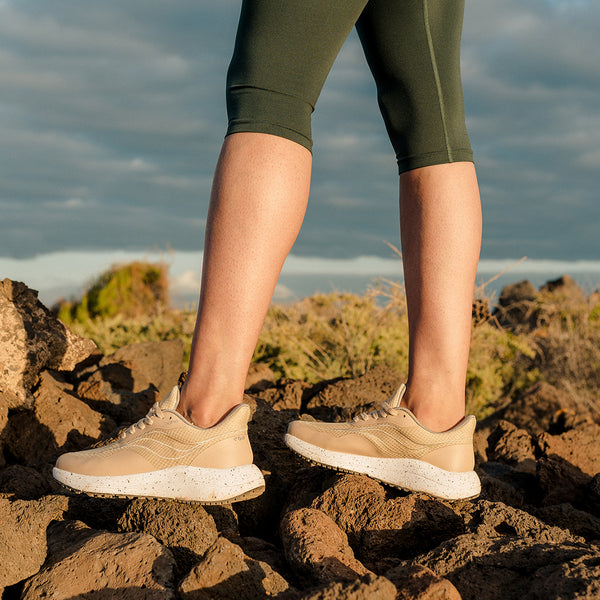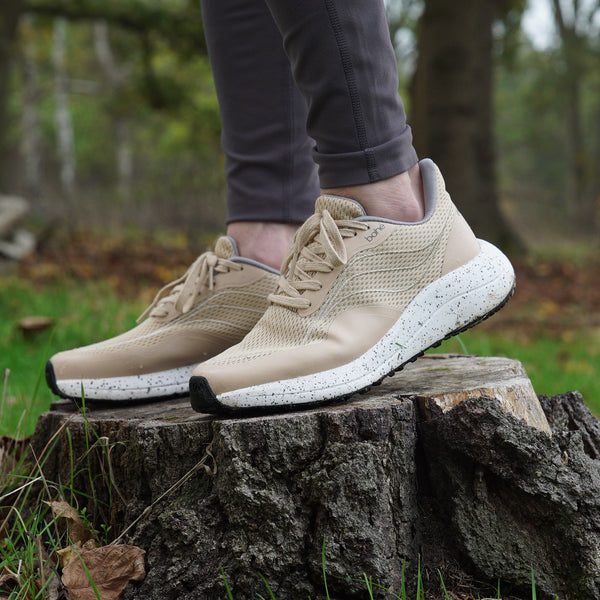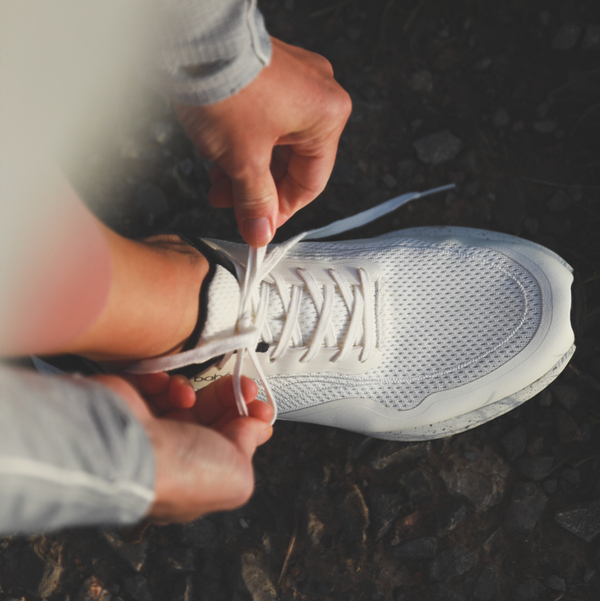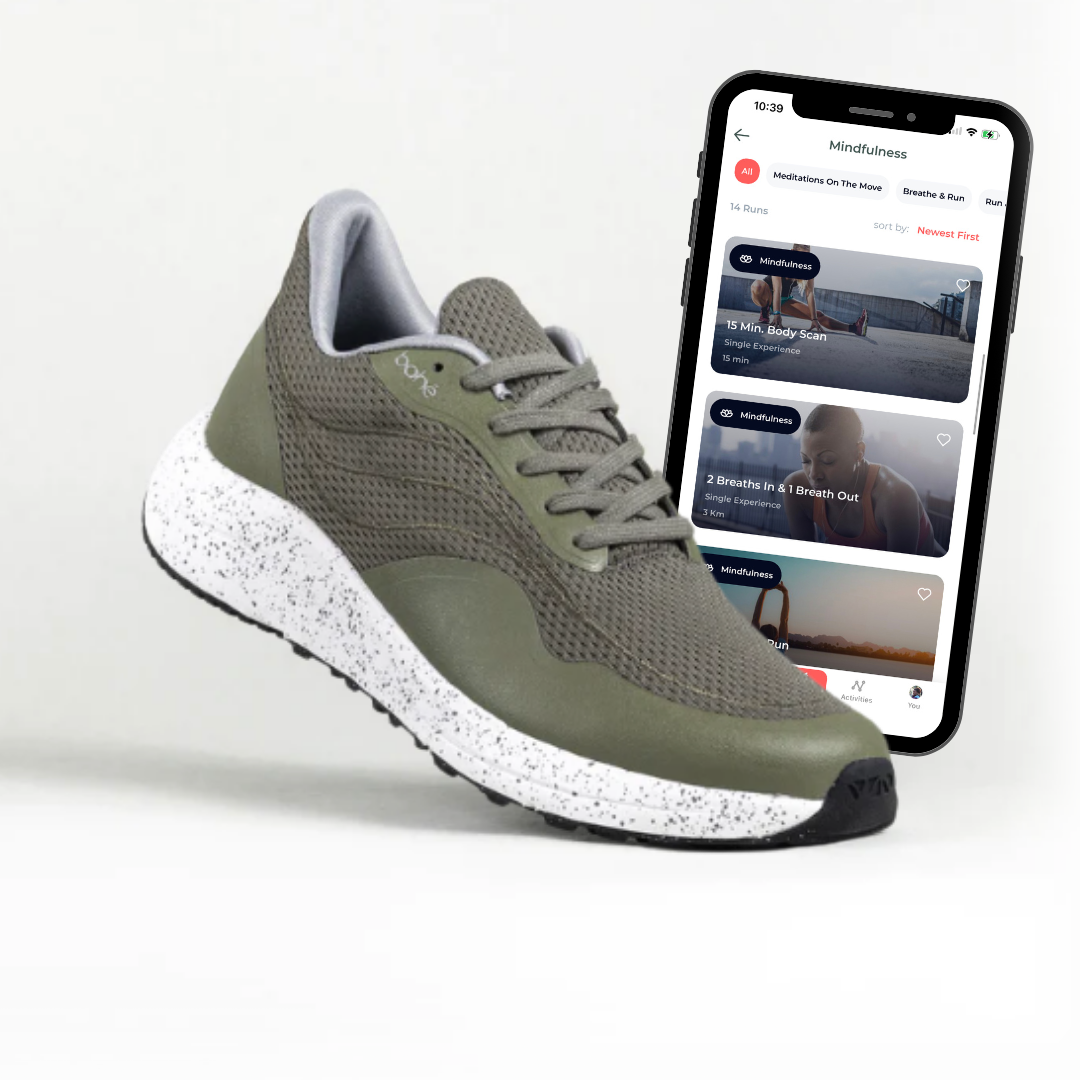 Including one month free Lupa Run Premium subscription
Lupa Run is your personal, mindful running coach.
Combining performance coaching with meditations on-the-move, Lupa Run helps you improve your running and find the headspace you need without sitting still.
With personalised audios, you are guided in real-time as if you had a real coach right with you.
Great shoe
So far the shoe is incredibly comfortable, no need to break in or anything. I am not a runner but enjoy long walks and hiking. Can't say I've noticed a huge differ in grounding, but it will take some time for the effects to be fully measured I'm sure
Give Grounding A Go!
Having recently discovered grounding as part of my alternative leukaemia support, I have experienced minimal inflammation throughout my treatment. Although I still walk barefoot as much as is possible, being able to ground myself when I'd usually wear non grounding footwear, is a bonus. If you're new to the grounding concept I recommend you watch The Earthing Movie - The Remarkable Science of Grounding to start your journey to less inflammation and better health. Personally, I ordered all colourways and liked the black and the green the most. The tan and the frost (with grey!) colours need some work. My feedback on this was gratefully and positively received. Take your shoes off to feel the earth where/when you can, yet get some bahe trainers for when it's less possible.
Fingers crossed
Hopefully the shoes will work out. Unfortunately I've not long been out of hospital and not had long to try them. I had to return the first pair as not long enough in the toe, but fitted perfectly in width. I understood the width would be the same, but are ok length wise but a fraction to wide. I'm hoping this will not become a problem as they are very comfortable and light in weight. So as I said. Fingers crossed.
Overall good
I've been wanting some nice, unique white sneakers for a while and loved Bahe's ethos. I'm typically a 6, maybe teetering toward a 6.5, and really wish I had sized up or exchanged to the 6.5. So my advice is if you're even slightly worried about sizing just go up the half size.