size guide
Our shoes fit true to size, so we suggest going with the size that normally fits you from other sports shoe brands. If you are between sizes, we suggest you select the size up. 
The heel-to-toe measurement column is an accurate guide to the maximum foot length for each size. This should not be compared the 'CM' column that you might see on size guides from other brands.
Scroll to the end of the chart to download printable size guides. 
mens
UK Mens
European Mens
US / Canadian Mens
Australian Mens

Print Recharge Size Guide

Print

 

Revive Size Guide


3
36
4
3

4
37
 5
4

5
38
6
5

6
39.5
7
6

7
41
8
7

8
42
9
8

9
43
10
9

10
44.5
11
10

11
46
12
11

12
47
13
12
womens
UK Womens
European Womens
US / Canadian Womens
Australian Womens

Print Recharge Size Guide

Print Revive Size Guide

 

3
36
5
5

4
37
6
6

5
38
7
7

6
39.5
8
8

7
41
9
9

8
42
10
10

9
43
11
11

10
44.5
12
12

11
46
13
13

12
47
14
14
Note: For US Women's size we recommend going up half a size if you are in-between sizes. e.g. if you are normally a 6.5, we recommend going for a 7.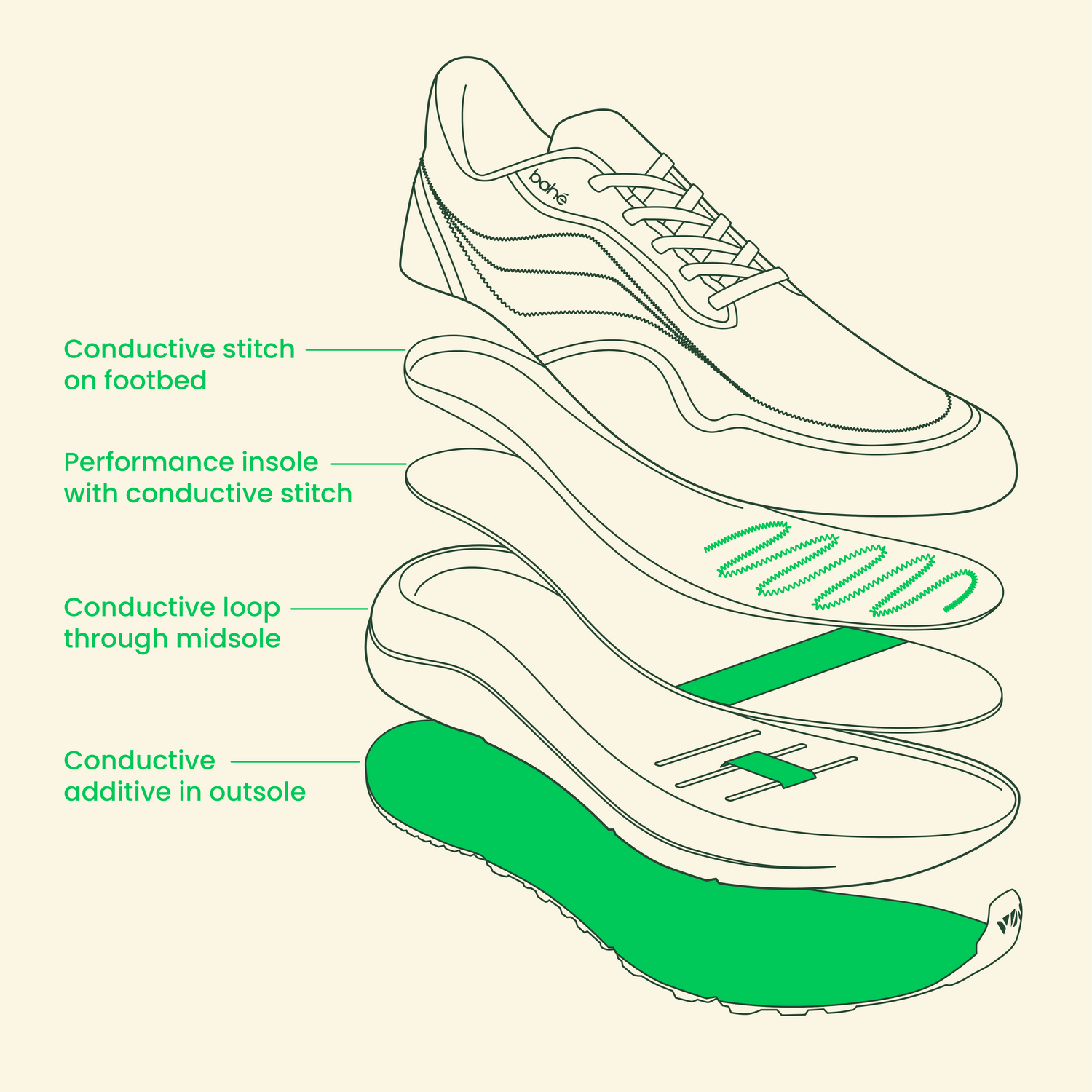 Integrated conductive technology, for grounding on the go.

Laboratory tested and certified to have the same conductivity as human skin.
Benefits of grounding include:
Improved blood flow, to enhance performance and recovery
Cortisol level regulation for improved sleep quality
Reduced inflammation by naturally returning the area to equilibrium
How they work
How they are made
Why exercise grounded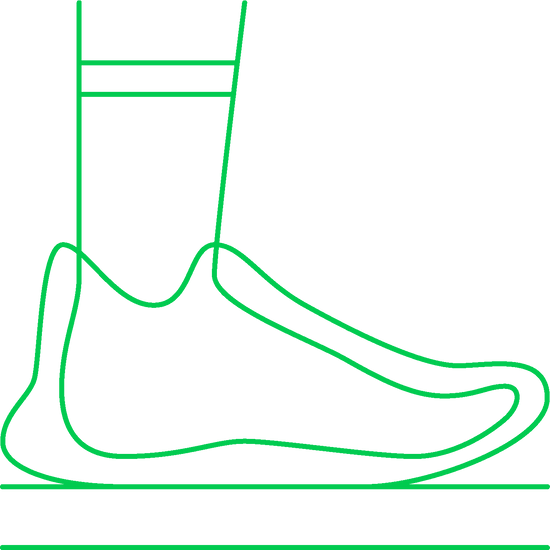 Supportive
Lightweight and supportive engineered mesh with a tuned structure and padding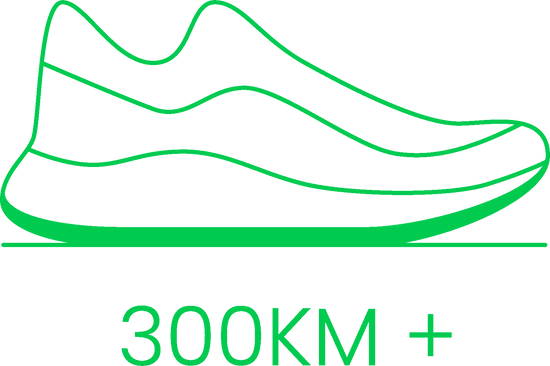 Built to last
Hardwearing natural rubber outsole, tough upper material and durable midsole for long-lasting performance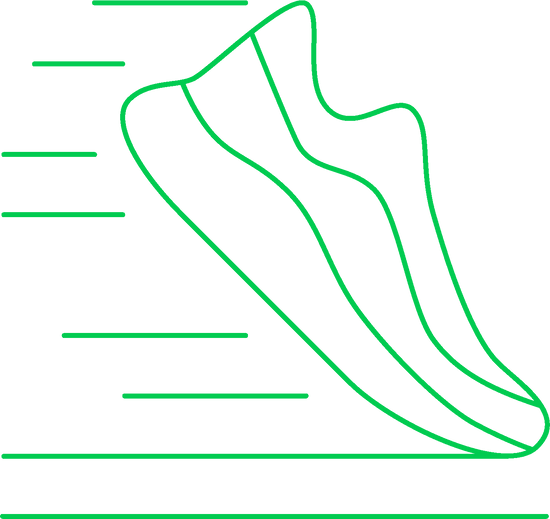 For the distance
Performance midsole to provide a responsive ride, whatever the distance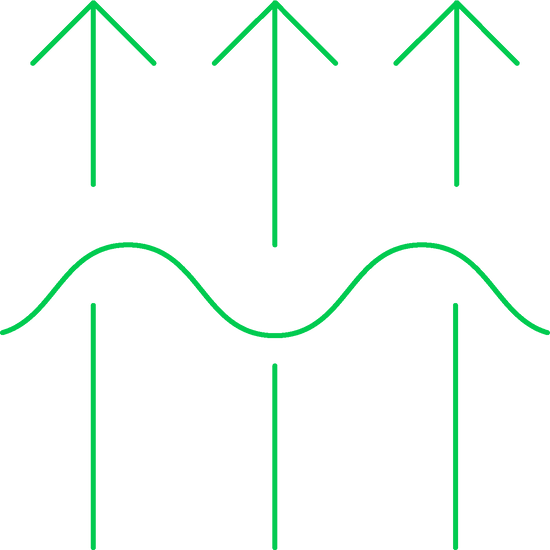 Breathable
Perforated engineered mesh to keep your feet cool when it gets hot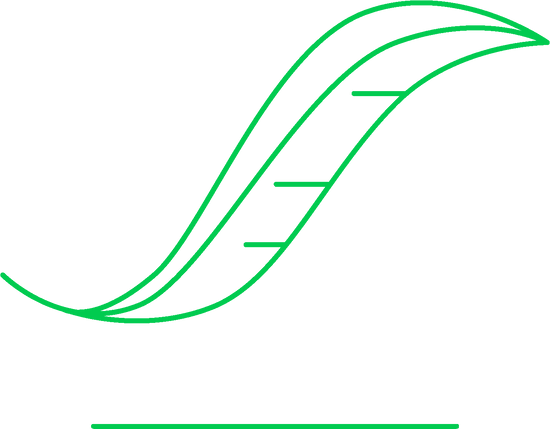 Lightweight
Low density midsole and lightweight upper for comfort and speed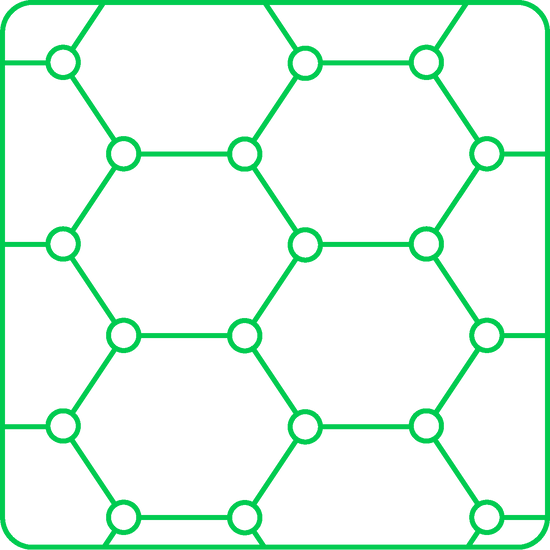 Graphene infused
Footbed featuring graphene for enhanced comfort and electrical conductivity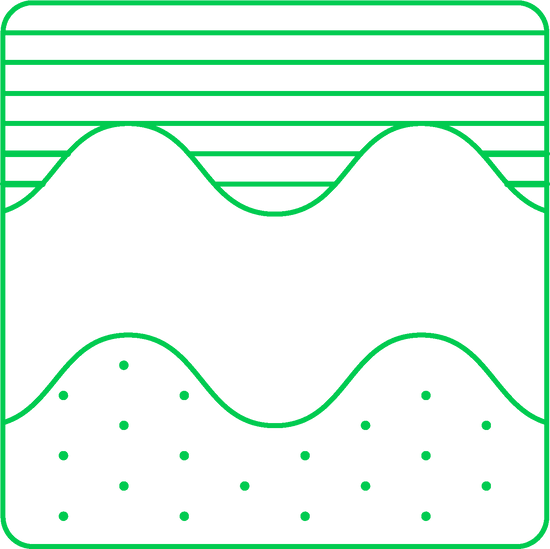 For all surfaces
Full coverage, natural rubber outsole provides versatile grip whether you're on the road or hitting the trails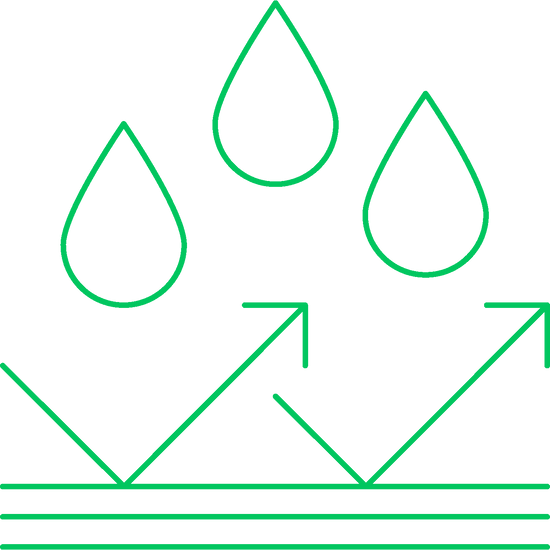 Water-resistant
Treated upper and splash proof panels to keep your feet drier in wet weather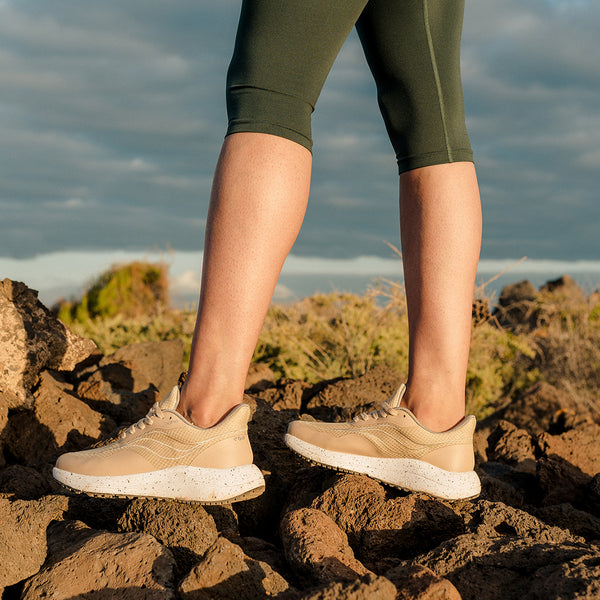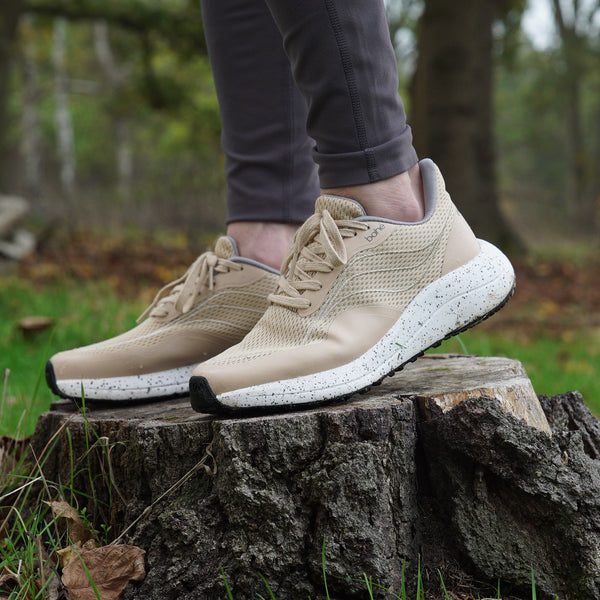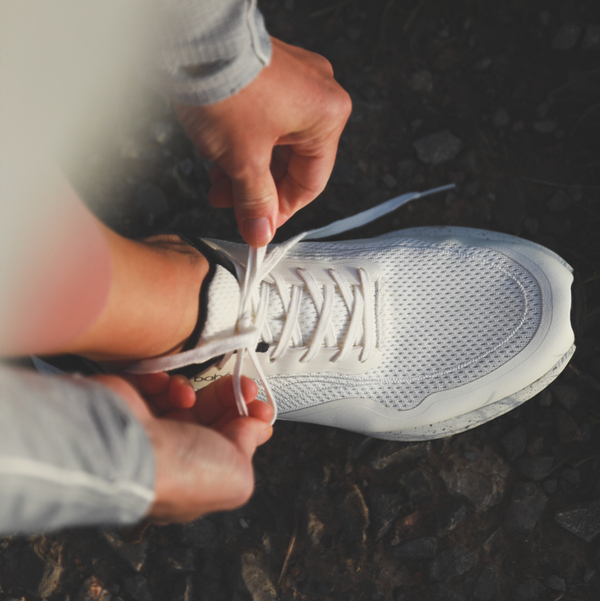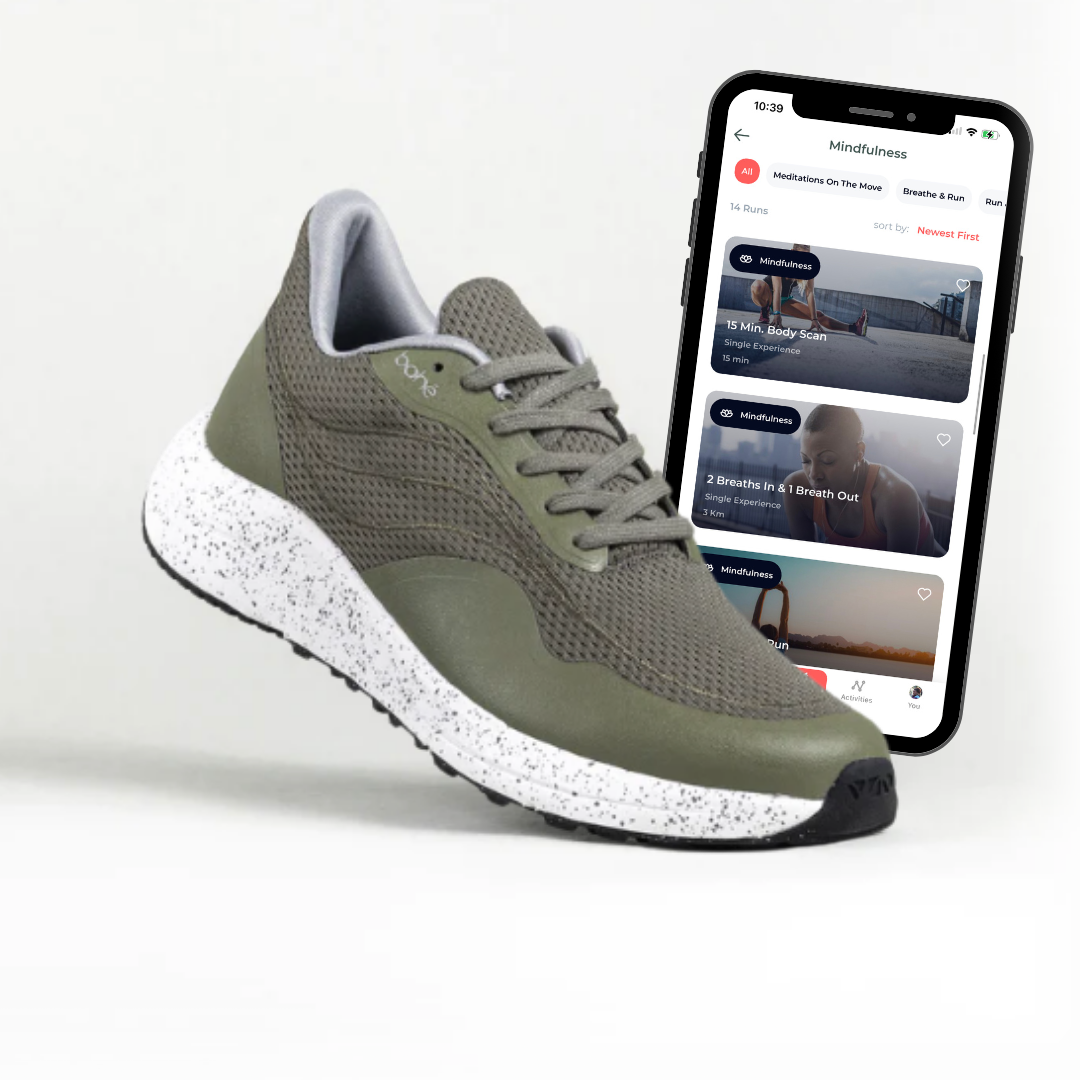 Including one month free Lupa Run Premium subscription
Lupa Run is your personal, mindful running coach.
Combining performance coaching with meditations on-the-move, Lupa Run helps you improve your running and find the headspace you need without sitting still.
With personalised audios, you are guided in real-time as if you had a real coach right with you.
Great walking shoe!
Not the most comfortable sneaker I own - but the only one with the benefits of grounding. I don't feel distinctly different walking in these shoes vs. other pairs of walking shoes so I'll take Bahe's word that the shoes offer a reduction in inflammation in addition to the actual physical benefits of the walking/running activity itself. I'm from the US and used to half sizes as a US size 7. So the 37 (US 6.5) is a bit too snug while size 38 (US 7.5) is a bit too loose. My only other complaint is that it can be difficult to tighten and loosen the shoes due to lack of give of the laces although I appreciate that they are made of organic cotton. Otherwise I like the color sandstone and overall style of the sneaker and hope they come out with more color and styles.
Disappointed
Nice looking running shoes I was really excited about but they didn't hold up, I am a 47 yr old mom who jogs a 2-3mile dirt trail a few times a week. The grip on these shoes wore out flat by first two months. I have owned countless pairs of running shoes and this has never happened. They also had minimal arch support. I hope to see more grounding shoes of this sort with better quality. I do feel I grossly overpaid for how long they lasted. They credited me 20% but essentially I paid $170, I may reach out to my cc.
Very comfortable and great for getting in grounding time. Can't wait to purchase again.
Women's - Recharge Grounding shoe (Sandstone)
They are very comfortable and cute. Good fit, although a bit too wide. However, this does not affect performance of the shoe so far.
Nice
Very comfortable and I always seem to receive an energy boost after using. Looking forward to longer term results